---
Our pumpkin Spice Paste can be used in bliss balls, spiced pumpkin lattes, or traditional pumpkin pie. It only has three ingredients, and with no artificial flavours, no refined sugar and all natural ingredients, it's nutritious and nourishing as well.
•⁠
INGREDIENTS

SPICED PUMPKIN PASTE
17.6 oz / 500g pumpkin chopped into small pieces
Tbsp olive oil
1 cup honey
2 tbsp Heilala Pumpkin Pie Flavoured Vanilla Essence

PUMPKIN BLISS BALLS
1 cup raw sunflower seeds
¼ tsp allspice
¼ tsp cloves
Pinch fine sea salt
½ cup chopped medjool dates
½ cup spiced pumpkin paste (see above)
¼ cup old fashioned oats
1 Tbsp extra virgin olive oil
½ Tbsp chia seeds
---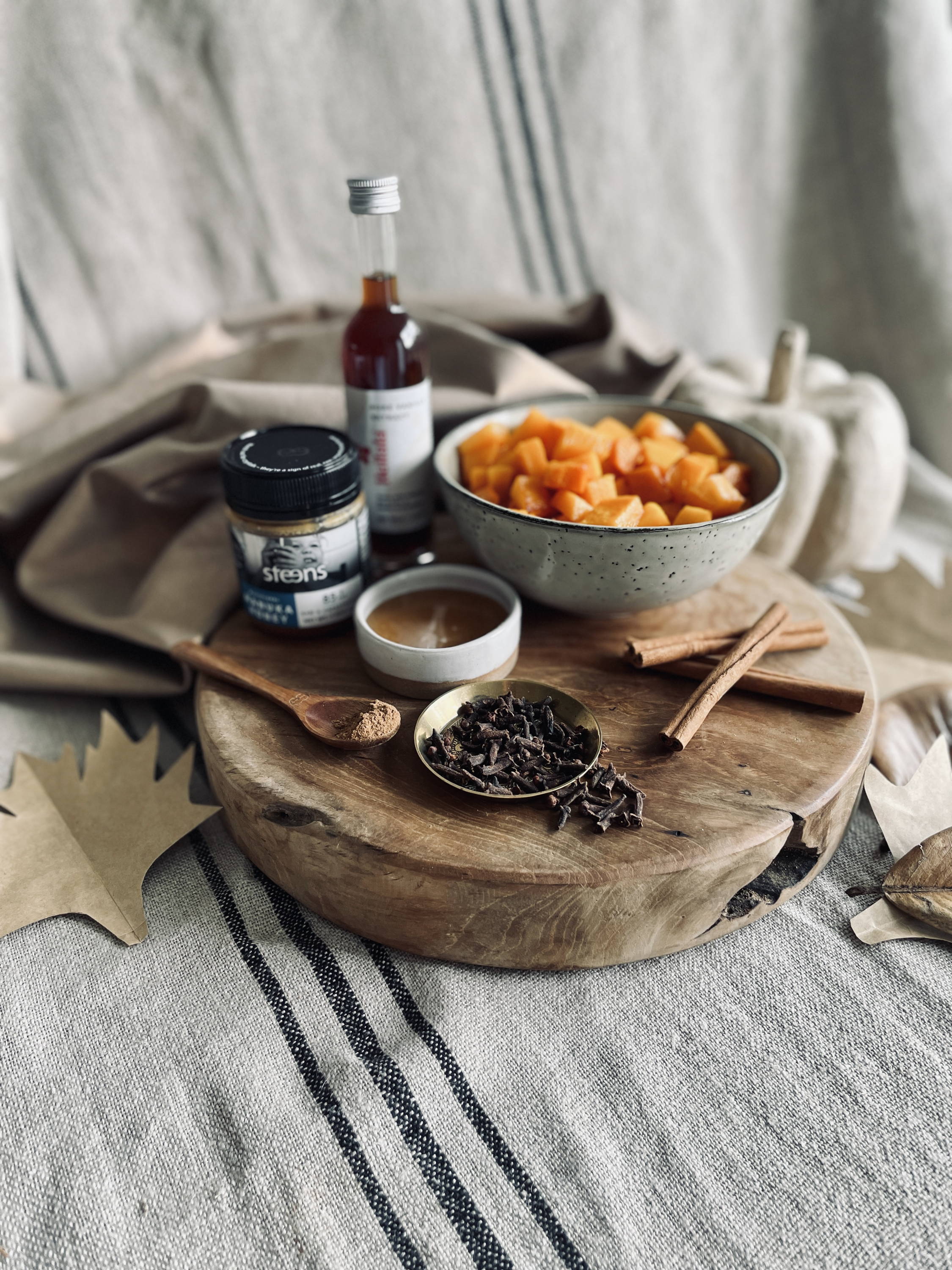 1
Spread pumpkin over baking paper lined roasting tray and drizzle with olive oil. Toss to coat, and roast at 392˙F / 200˙C for 20 mins or until pumpkin is soft.
•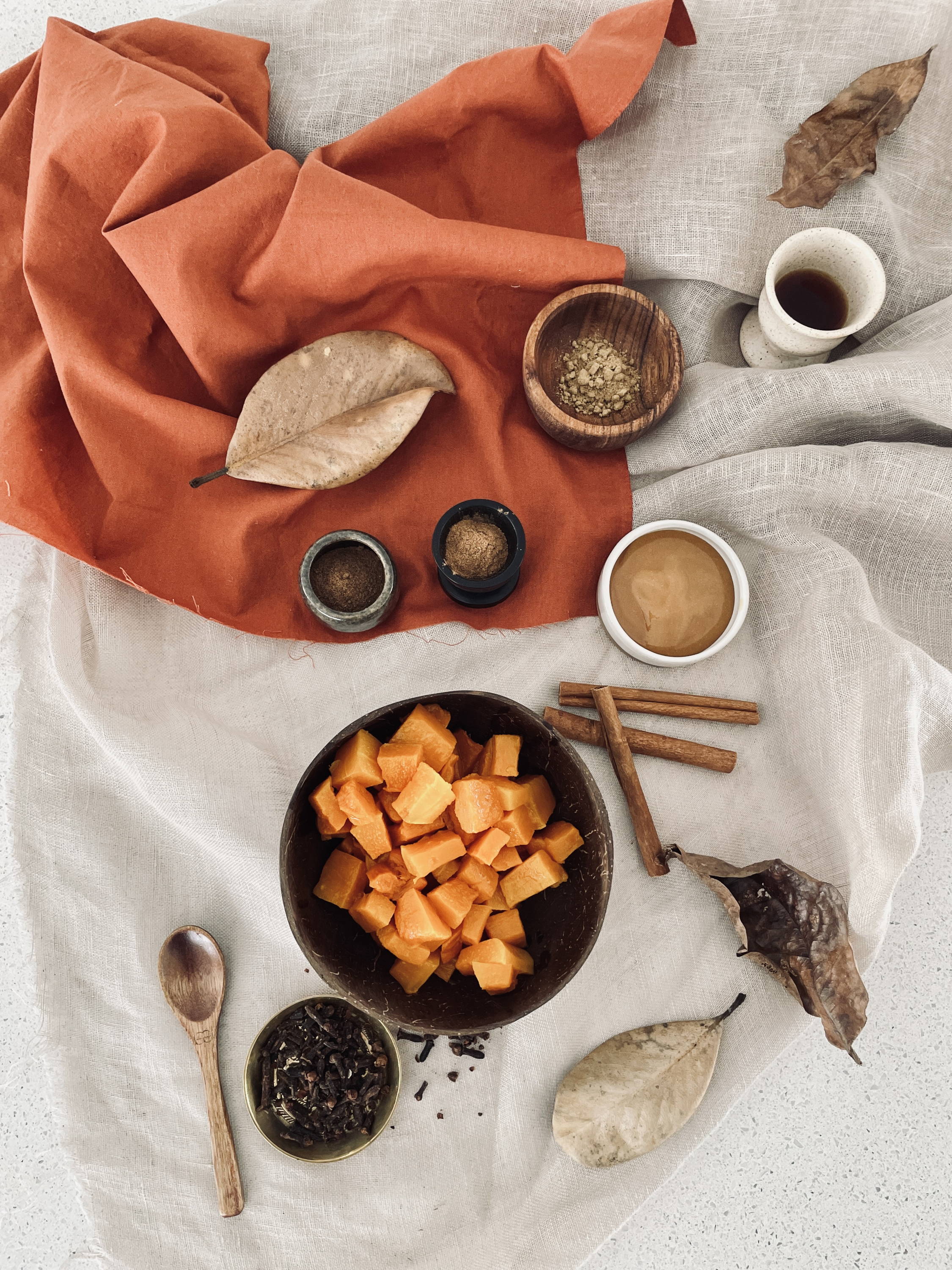 2
Wait for pumpkin to cool, and add to food processor with honey and pumpkin spice vanilla essence. Blend until smooth. Store in fridge for 2-3 days or freeze in small portions for future use.
•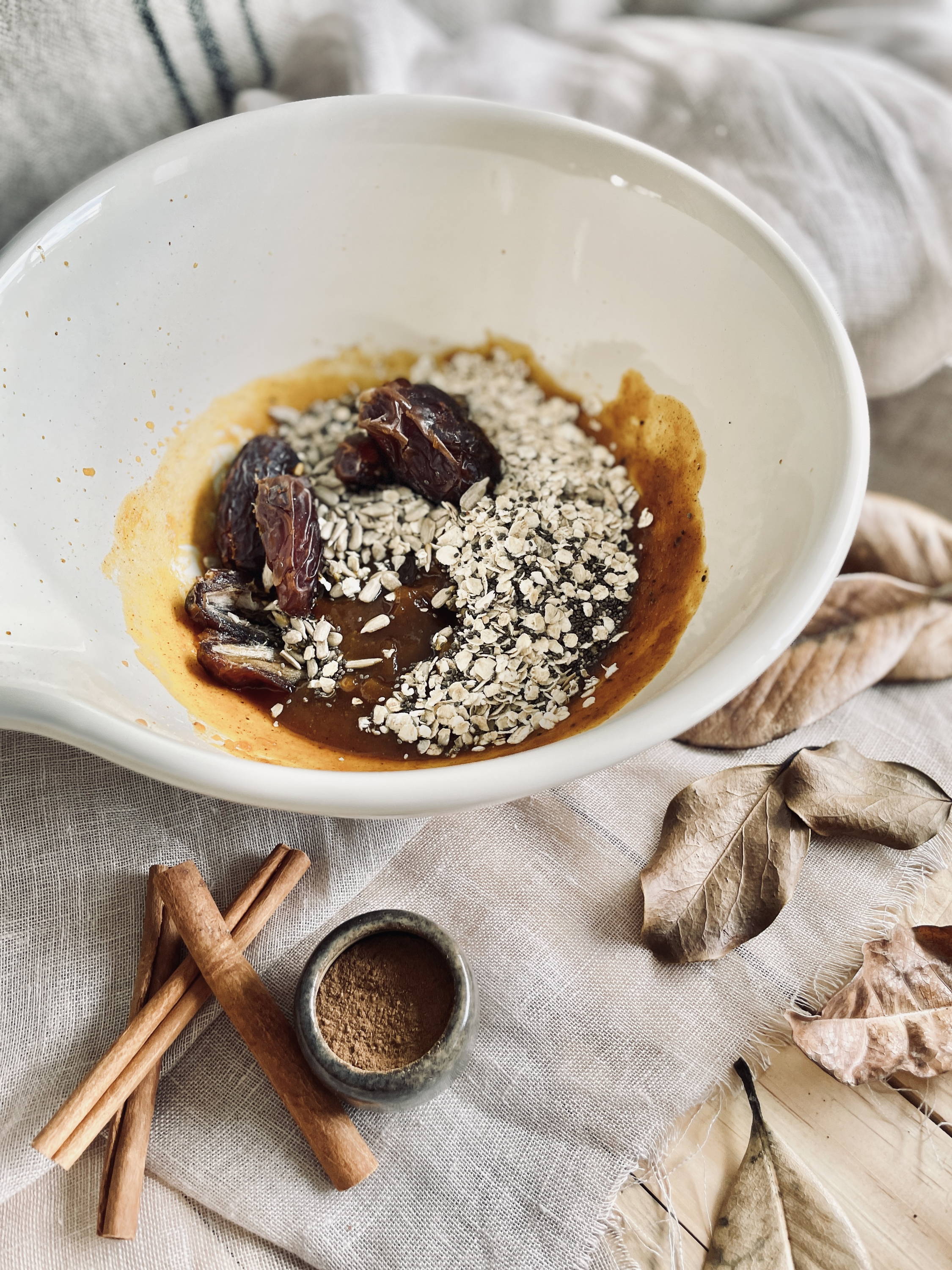 3
To make into Pumpkin Spice Bliss Balls:

In a food processor, blend sunflower seeds, allspice, cloves, and sea salt together until seeds are fine in texture. Add in dates and run on low speed until chopped and well-distributed. The mixture will begin to look moist.
•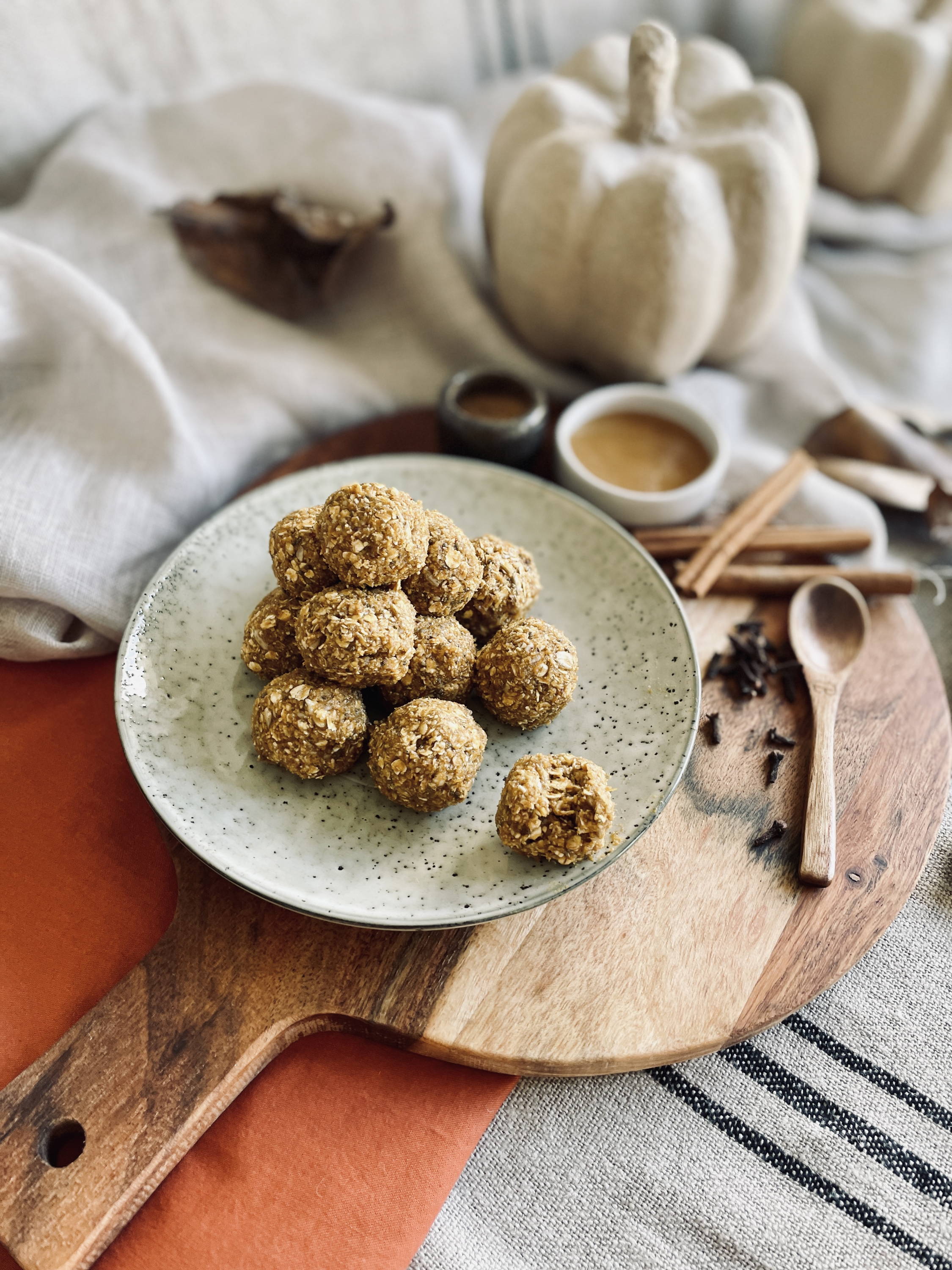 4
Add in spiced pumpkin paste, oats, olive oil, and chia seeds. Pulse until combined.

Use a teaspoon to portion the dough and roll into about 1 inch (2.5cm) balls.
Store in the refrigerator.
•
---
---
We'd love to see you on social!
Or sign up to our emails and receive $50 off your first order.