New Zealand's reputation for honey production and export rests onthe integrity of our products and the credibility of our systems.

In December 2017, the Ministry for Primary Industries (MPI) finaliseda robust and sophisticated scientific definition that can be usedto authenticate whether or not a particular honey is New Zealandmānuka honey.
MPI have also introduced requirements to:
• improve how bee products are traced through the supply chain
• make sure New Zealand bee products comply with importingcountry requirements.
Why the rules are needed:
The science definition for mānuka honey is essential to maintainNew Zealand's premium position in overseas markets. It will also helpthe continued growth of our export honey industry.
It's important:
• that overseas regulators have confidence in the assurances MPI give them about New Zealand mānuka honey
• consumers in export countries are confident they're gettinggenuine mānuka honey.If not, our access to markets could be put at risk or we may lose thepremium prices our bee products command overseas.
Tests to authenticate Mānuka Honey
All honey labelled as mānuka for export must be tested by an MPIrecognisedlaboratory to make sure it meets the new mānuka honeydefinition.The mānuka honey definition is made up of a combination of 5attributes (4 chemicals from nectar and 1 DNA marker from mānukapollen). This allows industry to:
• separate mānuka honey from other honey types
• identify it as either monofloral or multifloral mānuka honey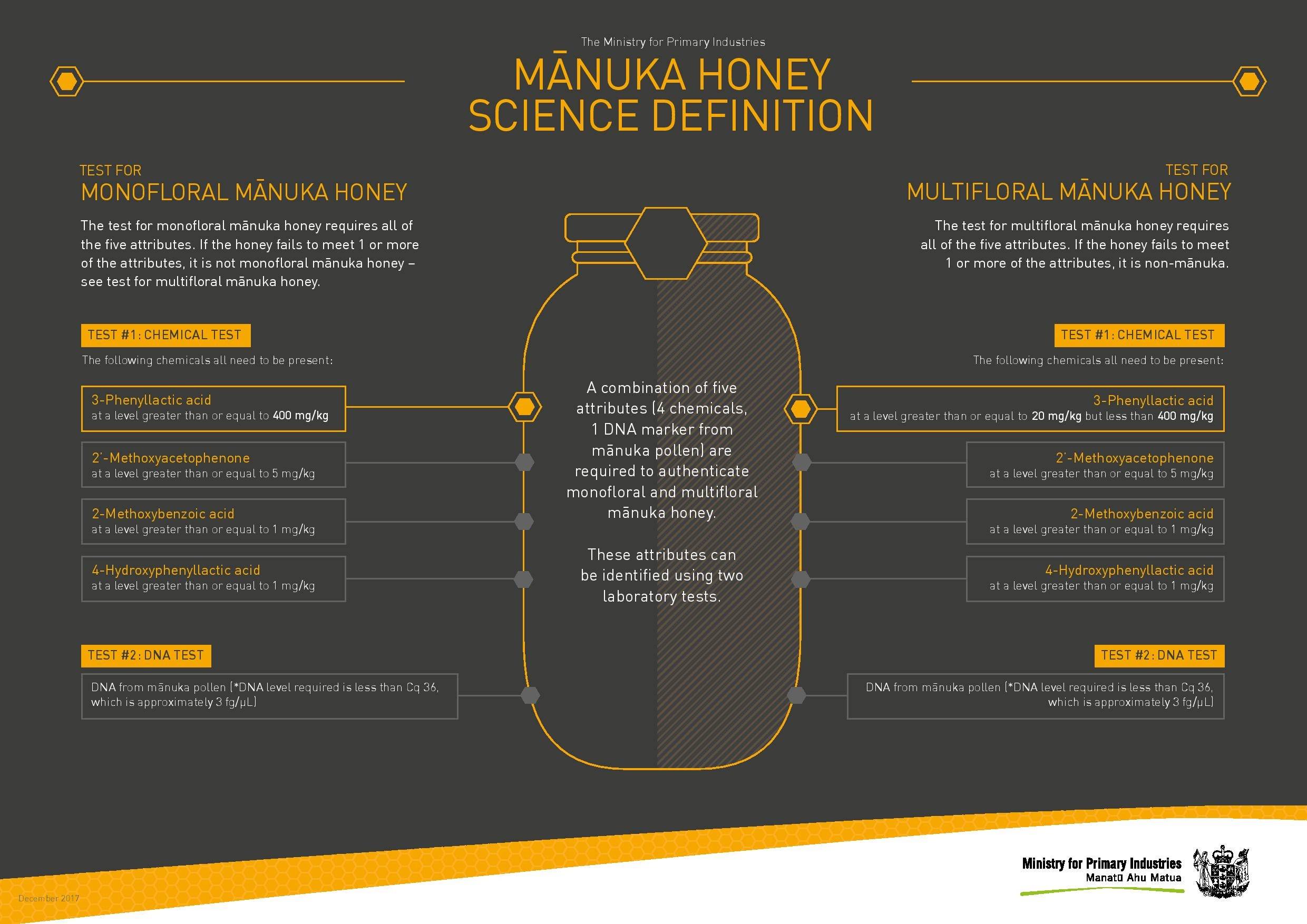 Or click to download as a PDF image